2020 has been a tough year so far. But all the hardships aside, finally the holiday season is upon us. So, you know the drill, food, decorations, binge-watching and repeat!
That's right! We have a brand-new compilation of 20 Christmas movies that you can watch on Hallmark, Lifetime, Netflix this Christmas. It is safe to say that this holiday is going to be so much fun!
1. Holidate
First up is Holidate. 2 single strangers fed up with being single agree to be each other's plus-ones for the rest of the holiday parties. Portrait by Emma Roberts and Luke Bracey, this Christmas movie unveils how these two catch their real feelings for each other along the way.
Release date – October 28th on Netflix.
2. The Christmas Setup
The Christmas Setup is about to be released as the Lifetime's first-ever LGBTQ+ romance film production starring Ben Lewis, and Blake Lee. The movie is revolving around a New York lawyer, and his high school crush who run into each other at Christmas. As Hugo and Patrick's connection grows strong, Hugo finds out that he is offered a promotion requiring him to relocate to London.
Release date – December 12th on Lifetime.
3. Jingle Jangle: A Christmas Journey
This movie is centralized around a toy maker played by Forest Whitaker and his wish to have a miracle this holiday. An imaginary world comes to life and his granddaughter tags along with him to embark upon an adventure that changes their lives forever. Jingle Jangle: A Christmas Journey might be our ultimate miracle this Christmas because it looks promising!
Release date – November 13th on Netflix.
4. Jingle Bell Bride
2004, A Cinderella Story star Julie Gonzalo portraits a New York City wedding planner in Jingle Bell Bride. The story of the enthusiastic wedding planner's venture to find a rare flower for her celebrity client's Christmas Eve wedding brings us to a small town in Alaska. There she finds more than the rare Jingle Bell Flower. A handsome guy and an amazing town full of whole-hearted people to be specific.
Release date – October 24th on Hallmark.
5. Merry Liddle Christmas Wedding
Lifetime is bringing you the sequel to last year's hit movie Merry Liddle Christmas as Merry Liddle Christmas Wedding for Christmas 2020. The movie is about Jacquie Liddle who is played by the famous Kelly Rowland and how she manages to plan her Christmas wedding with all the family drama.
Release date – November 28th on Lifetime.
6. The Princess Switch: Switched Again
It's almost like there is no Christmas without Vanessa Hudgens now. For this Christmas, the sequel to the Princess Switch is about to be released. This time it's not just the Chicago baker and Lady Margaret, a third look-alike is going to enter the story to ruin their switch.
Release date – November 19th on Netflix.
7. Dolly Parton's Christmas on the Square
This Christmas movie is a pleasant surprise for both Dolly Parton and musicals fans. With 14 original songs, the story brings out the actions of a woman who tries to sell her small town regardless of the happiness of the other people. Dolly being the angel, perhaps she could change the woman's mind for good.
Release date – November 22nd on Netflix.
8. Operation Christmas Drop
Erica, portrait by the Vampire Diaries star Kat Graham visits a US Air Force Base with all the intentions to shut it down. However, her mind is changed after witnessing their Christmas tradition.
Release date – November 5th on Netflix.
9. Too Close for Christmas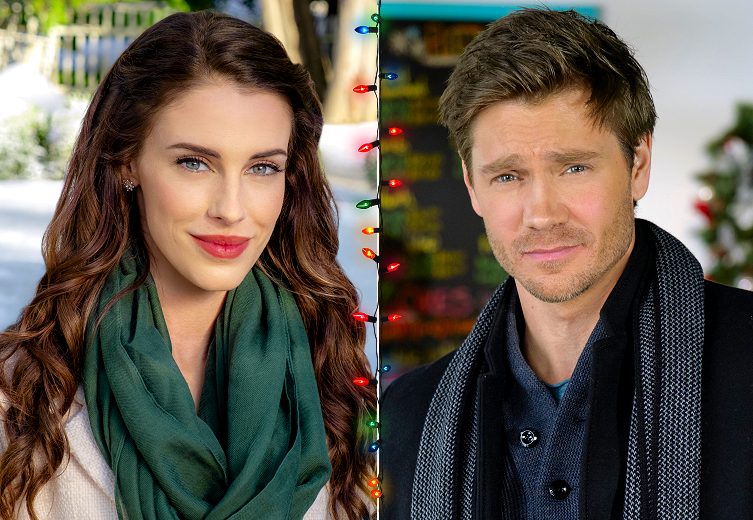 Starring Chad Michael Murray and Jessica Lowndes, Too Close for Christmas tells you a story of a woman who spends her Christmas reluctantly with the man who is responsible for ending her previous relationship. But, when she spends more time with him, her feelings start to change.
Release date – December 4th on Lifetime.
10. Christmas on Wheels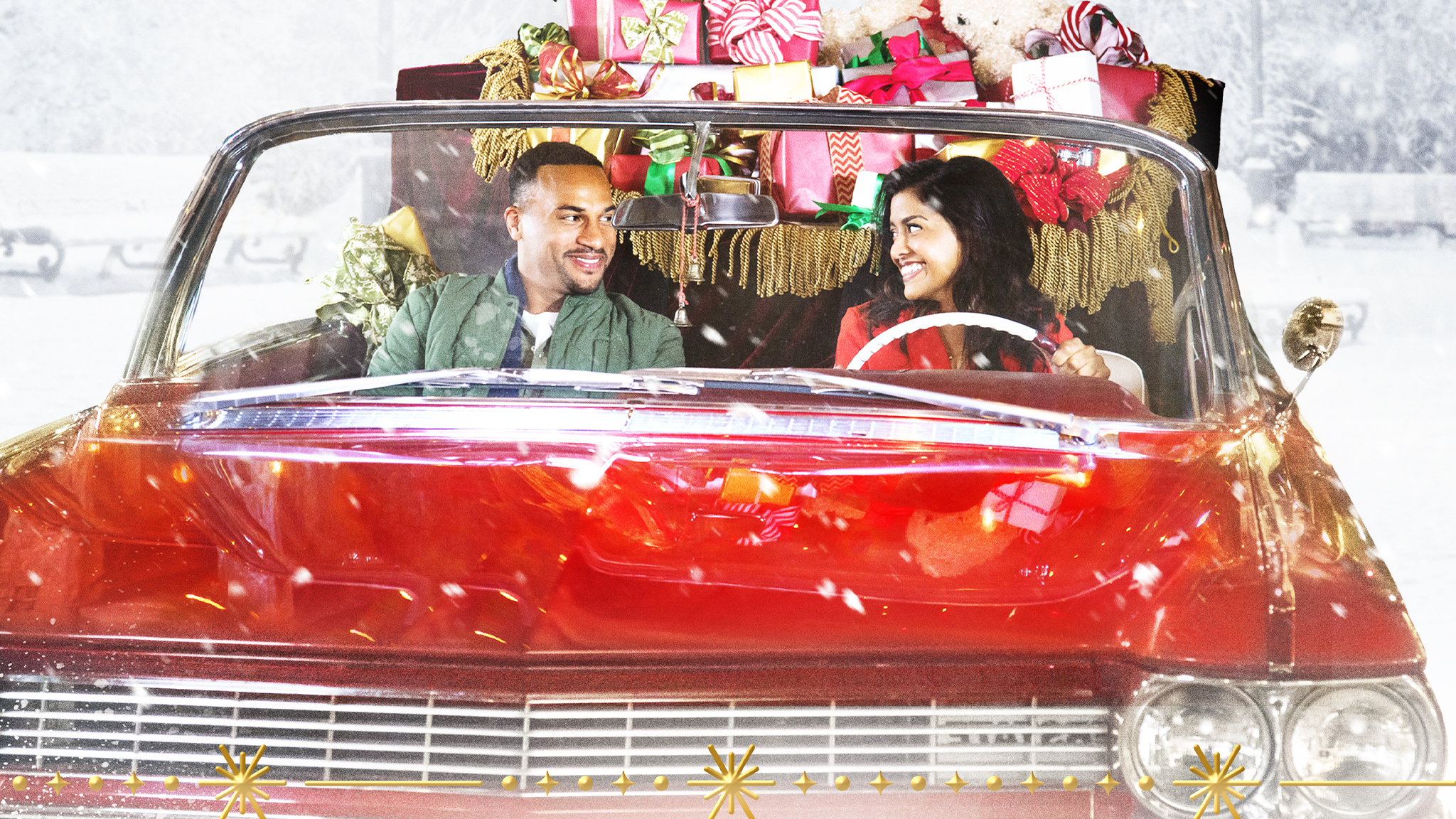 Christmas on Wheels adds a different spin to holidays this year. When a woman returns to her small town she learns her mom's car had been sold. Heartbroken, Tiya Sircar as Ashley has to find a way to recover the car that she has so many memories with and restore it to its former glory.
Release date – November 14th on Lifetime.
11. A Little Christmas Charm
Holly, played by the Twilight star Ashley Greene, finds a charm bracelet. She then teams up with an investigative reporter Greg played by Brendan Penny to return the lost charm to the owner by Christmas Eve.
Release date – December 5th on Hallmark.
12. Christmas Waltz
The impeccable dancer Will Kemp and Lacey Chabert get together in Christmas Waltz to bring out the story of a woman whose wedding is cancelled. Avery turns to her dance instructor for guidance after the unexpected situation and the loss of her dream wedding.
Release date – November 28th on Hallmark.
13. A Christmas Tree Grows in Colorado
Erin portrayed by Rochelle Aytes is in charge of her town's Christmas celebration this year, and she must find the most precious spruce tree for the festivities. However, she should win over the firefighter who has the perfect spruce tree in his property.
Release date – November 24th on Hallmark.
14. Christmas Comes Twice
When a well-respected newscaster regrets about her love that she lost 5 years ago, she gets a second chance to amend the past by a carousel ride that takes her back in time mysteriously. Starring Tamera Mowry-Housley and Michael Xavier, this Christmas movie highlights how we all deserve second chances.
Release date – December 13th on Hallmark.
15. The Santa Squad
Starring Rebecca Dalton, Aaron Ashmore, and Jayne Eastwood, The Santa Squad unveils a story about an unemployed art teacher who accepts a job with the Santa Squad. Her goal is to support a wealthy widower Gordon and his two daughters to find joy at Christmas once again. However, she not only lifts their spirits up but finds her own true love.
Release date – December 7th on Lifetime.
16. Swept Up by Christmas
An antique seller and cleaner played by Lindy Booth and Justin Bruening clash over a spectacular estate that needs to be downsized by Christmas. As they start from scratch, they uncover the hidden treasures of the house and its past.
Release date – December 19th on Hallmark.
17. Unlocking Christmas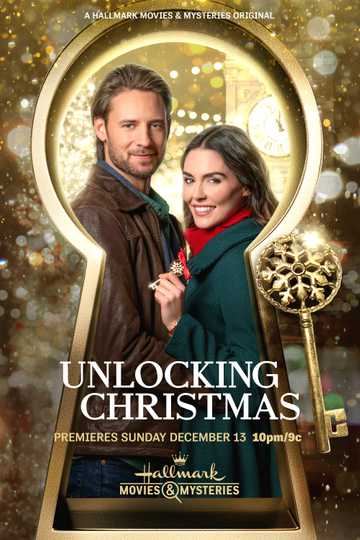 Kate (Taylor Cole) and Kevin (Steve Lund) find a mysterious key and holiday riddle on their doorstep. The venture to figure out who left them seems like a wild goose chase at the beginning catches them off guard at the end.
Release date – December 13th on Hallmark.
18. Christmas at the Castle
Christmas at the Castle has the story of a perfume expert from New York Blaire Henderson (Brooke Burfitt) and her journey to find a rare fragrance in a remote area in Scotland. There she meets the dashing license owner Alistair McGregor (Dan Jeannotte) who is reluctant to sell. Blaire's next step is to act as a documentary filmmaker to learn the secret formula while another secret spark brewing between them.
Release date – December 23rd on Lifetime.
19. My Sweet Holiday
Sadie (Malone Thomas) goes home and spends Christmas with her parents because her boyfriend cancels their holiday plans. There she finds out that her parents had sold their family's chocolate store to a stranger who is a newbie to chocolate. She is now obligated to teach everything she knows to the stranger.
Release date – December 25th on Lifetime.
20. The Christmas High Note
Rachel (Jamie Luner) gets stood up by her partner Brad (William McNamara) and meets Michael (Johnny Messner) and his teenage daughter, Sophia. Sophia is having trouble with hitting a high note in her solo of Hark and Rachel offers to help her. Along the way, she discovers her undeniable interest in Michael.
Release date – December 22nd on Lifetime.
Wrapping Up
There you go! Now you have 20 amazing movies that you can look forward to watching this Christmas on Hallmark, Lifetime, and Netflix.
So, don't let 2020 let you down! Binge watch and chill with your loved ones!
References